Traditional sport remains one of the most widespread and successful entertainment media nowadays. The Super Bowl in the USA or the Champions League in Europe are events with more than millions of spectators throughout the world.
However, sports clubs and media are struggling to attract digital natives' attention: people who have been in contact with communication tools and devices since they were born or from an early age.
These new generations have grown up in the age of instant information, computer-generated effects, and continuous opinion exchange on social networks.
In a way, it is natural that there is a disconnection between the entertainment media which has not changed its essence for decades and a social group that is used to more direct, free and accessible content.
Fantasy sports
A good way to make sports events more interactive is to include the so-called fantasy games.
In these online games, fans can create a fictional team and compete to win the league. Real players are represented by avatars in the game and their stats are updated in real-time. They can be signed by users to be part of their virtual team.
After years and many platforms used for this type of entertainment, there are already established websites with a great number of players such as Fantasy Premier League, ESPN Fantasy or UEFA Champions League Fantasy Football.
The social and entertainment component is what has made this concept succeed. The fact that users can create their own private leagues to compete with their friends has been key to these games' popularity.
As they depend on real stats, users must pay attention to the results of the season and the players' performance. This leads to an increase in the number of spectators of the competition and a greater fan engagement.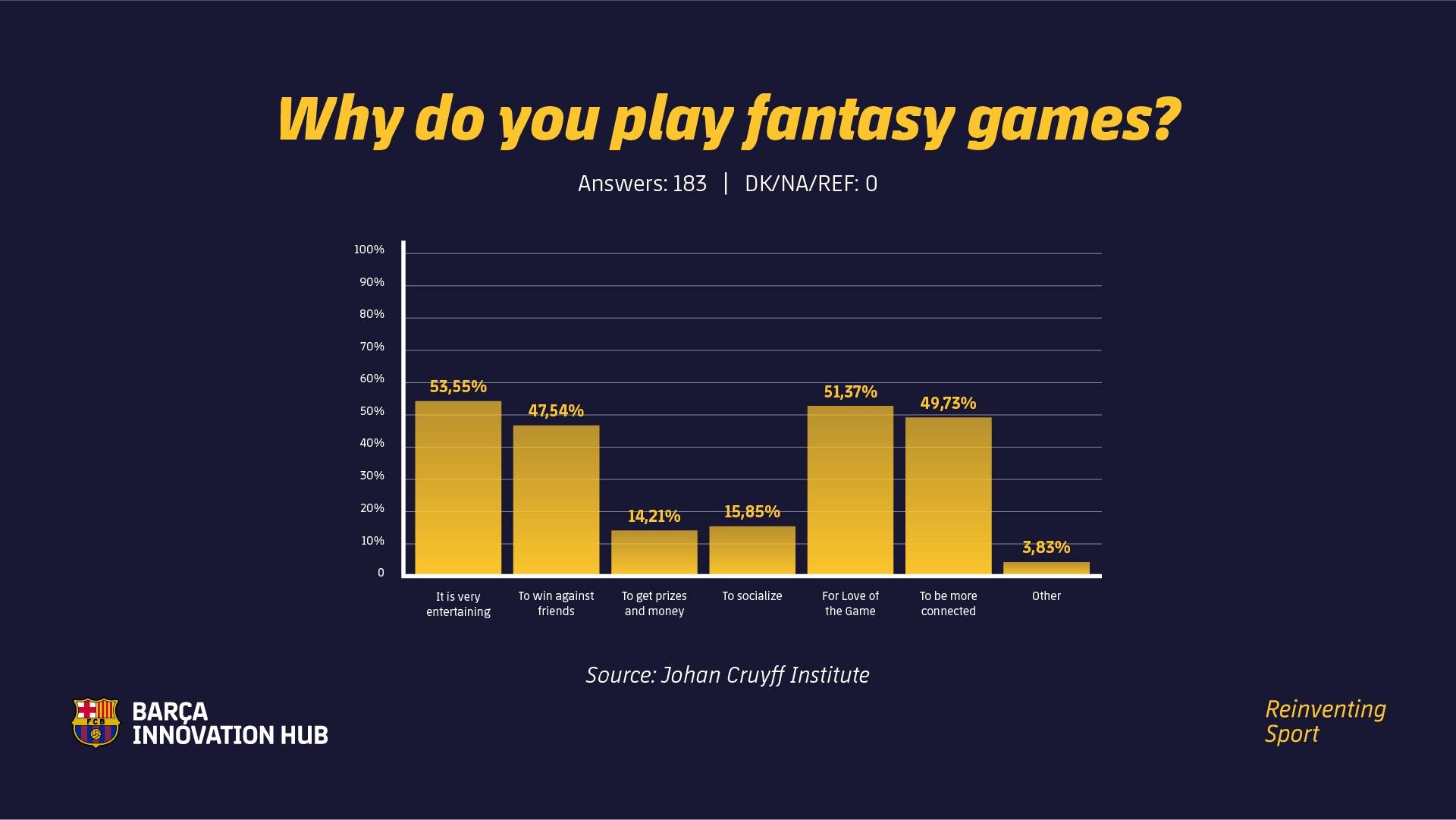 Personalised Audio
Engaging new fans is about adapting your language to new generations
Currently, streaming is one of the biggest forms of entertainment in which specific expressions and ways of talking are used. The traditional sports comment cannot be interesting for this kind of fan who are used to a more informal and less professionalised way of communicating.
LaLiga launched LaLigaCasters in 2021. This is a new platform for streamers and other content-creators to narrate official games.  The service is directly included in the different TV audio channels without the need of external apps or programs.
The first invited guests to participate were Ander Cortés, Ulises Prieto and Ibai Llanos who also broadcasted the narration on his Twitch channel reaching a peak of more than a hundred thousand spectators.
The world of streaming, in particular Twitch, has experienced a great increase recently. LaLiga has decided to join forces and avoid fighting against what seems to be the platform which will dominate the entertainment industry in an even nearer future than expected.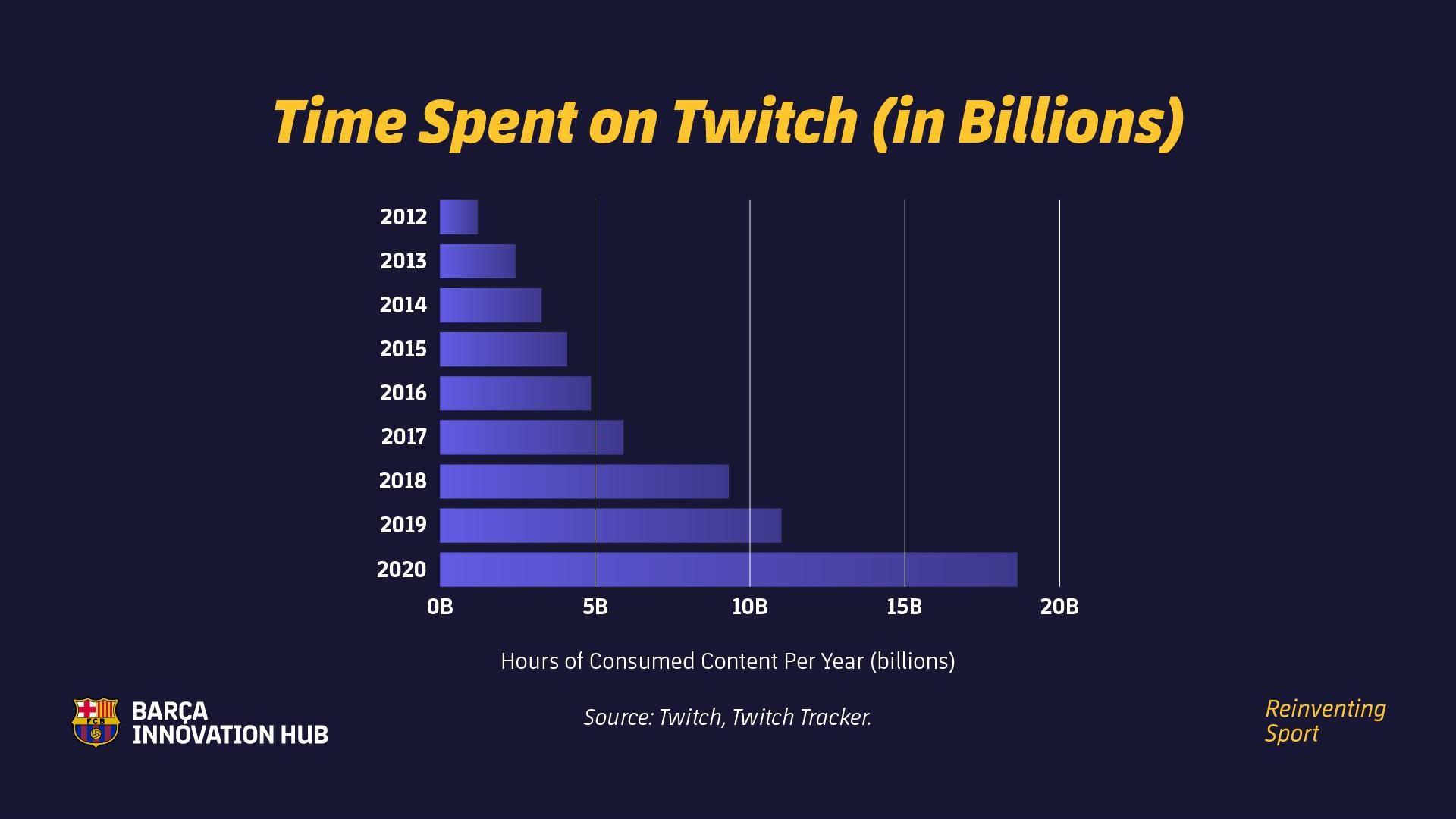 Interactive Feeds
Interactive feeds debuted in 2021 in the German Super Cup. The audience had the chance of choosing what information was shown on their screens while they were watching the competition games.
Data about the game, informative graphs, or on-demand highlights are some of the available elements to be seen. In this way, spectators can enjoy the event while choosing what stats to see on their screens or selecting a highlight to revive a particular moment.
This system enables to customise an event and make it more attractive to different countries or cultures. For instance, if a Bundesliga team has a foreign player who is quite popular in their country of origin, the interactive feed can show specific information of the player in that place.
The Internet and new platforms have enabled the spectator to have more control than ever before over what type of content they want to see and how to see it. If traditional broadcasting media wants to stay relevant in the near future, they should equate this new model and offer more interactive options in order to catch the new spectators' attention.
DO YOU WANT TO KNOW MORE?
KEEP UP TO DATE WITH OUR NEWS
Do you have any questions about Barça Universitas?
Startup
Research Center
Corporate
PLEASE COMPLETE THE FIELDS:
PLEASE COMPLETE THE FIELDS:
PLEASE COMPLETE THE FIELDS:
The Form has been sent successfully.
PLEASE COMPLETE THE FIELDS:
PLEASE COMPLETE THE FIELDS:
PLEASE COMPLETE THE FIELDS:
The Form has been sent successfully.
PLEASE COMPLETE THE FIELDS:
PLEASE COMPLETE THE FIELDS:
PLEASE COMPLETE THE FIELDS:
The Form has been sent successfully.