April 18, 2022
Health and Wellness
TriAnkle Project: 3D Printing of Personalized Implants for Tendons and Cartilages in Ankle Injuries
A woman footballer suffers an ankle overload after an important effort during a training session with the team that forces her to be out of the playing field for months. A builder asks for sick days since he is unable to walk painlessly when lifting weight. After a domestic accident and due to arthritis, an elderly woman is forced not to go out of her house and go just from the sofa to the bed. As a result, she'll become isolated from her immediate environment. Three different stories with the same ending: pain caused by an ankle injury, a severe loss of quality of life, and a treatment or rehabilitation that can be long and expensive.
In recent years, modern medicine has gradually evolved from a general service proposal with no difference among people to a more versatile and adaptable approach. Thus, what was first called stratified medicine, composed of solutions aimed at groups of patients who had common features, has paved the way for a completely personalized approach that serves each user's needs. Drugs for every specific reaction of our body. Solutions are based on our genes. And, obviously, 3D printings in collagen and gelatine of tendons, cartilages, and ligaments for our (and only our) ankles.
TriAnkle: a 3D printed customized regenerative solution
Two very common injuries in professional athletes, elderly people in general, and women, in particular, are tendinopathies (being the classic tendonitis the most common), and osteoarthritis or arthrosis. However, it wasn't until some years ago that agile solutions for damaged tendon and cartilage recovery have come up. In the center of all this issue, we can find collagen, a protein present in those body tissues and of which, unfortunately, the body has very limited reserves. Luckily, 3D printing and regenerative medicine have come to the rescue. That's the origin of the TriAnkle project.
This European initiative has the aim of using 3D printing in the creation of customized implants for tendons and cartilages of the injured ankle. In particular, the solution is the use of collagen and gelatine to manufacture matrices (or scaffolds) which will serve as raw material. This initial structure is combined with different bioactive compounds such as stem cells that provide regenerative and growth qualities to all. Finally, by means of 3D printing, we get the tendon or cartilage implant with the proper shape and size for each person and need.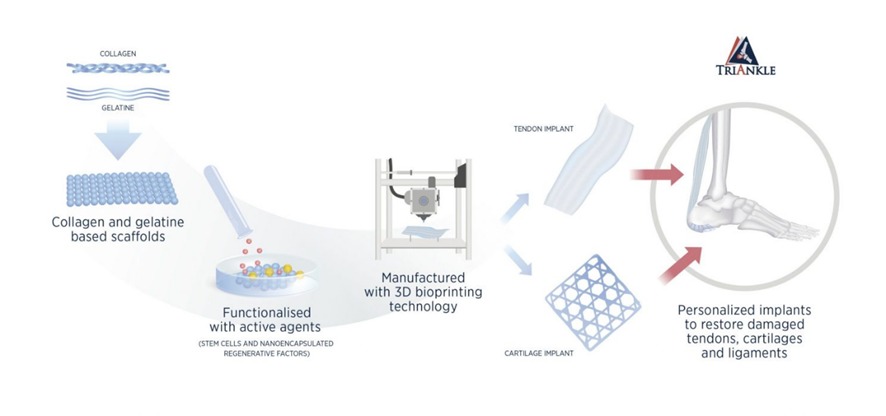 Such project requires very different profiles in areas such as medicine, engineering, or sports science. TriAnkle is formed by a dozen partners from five different countries. Coordinated by its industrial partner, Naturin Viscofan GmbH, it has three companies (Cellink AB, Cambridge Nanomaterials Technology LTD, and Gradocell SL), three universities (the University of Stuttgart, University of the Basque Country, and Eindhoven University of Technology), a Health institution (Fundació Clínic per a la Recerca Biomèdica), two research centers (Fraunhofer Institute for Interfacial Engineering and Biotechnology IGB and LEITAT Technology Centre), the OAFI International Osteoarthritis Foundation, and Barça Innovation Hub. 
Barça Innovation Hub represents the voice of professional and amateur athletes and provides all the knowledge of elite sports. It gets involved in tasks such as the preclinical validation of the treatment and contributes to the dissemination and promotion of this initiative which is expected to have a positive impact not only on the sports world but also on the whole society.
TriAnkle scope and impact
Focusing on partial Achilles tendon ruptures and cartilage injuries as a first stage, TriAnkle's main aim is to improve people's quality of life by means of regenerative therapies with implants that would help reduce the recovery time up to a 50% and increase the functionality of the affected area in up to a 15%. A significant development not only for professional and amateur athletes but also for about the 500 million people affected by any type of arthrosis around the world. Besides, a project of this nature will enable the potential use of 3D technology for different joints in the area of regenerative medicine.
Moreover, these results will not only be reflected at a medical level. The current arthrosis treatment entails an annual expenditure of 76,500 million euros in the EU and the one for tendinopathies exceeds 140,000 million euros globally. These treatments, as we mentioned before, are not really effective since they are unable to provide an agile solution that gives users a high level of independence back. The economic impact of TriAnkle in health systems around the world may, in some cases, lead to a cost reduction of between 40% and 50% compared to classic therapies. A total revolution.
As mentioned in the well-known biblical passage, Nebuchadnezzar, the king of Babylon, dreamt about a huge statue with its head made of gold, its hips of bronze, its legs of iron, and its feet of clay. A stone hit the base of the monumental sculpture and it collapsed completely due to the fragility of its feet. Hope the lesson of the famous king helps us understand the importance of counting on a solid base to support the rest of the healthy body. Goodbye ankles of clay.
This project has received funding from the European Union's Horizon 2020 research and innovation programme under grant agreement No 952981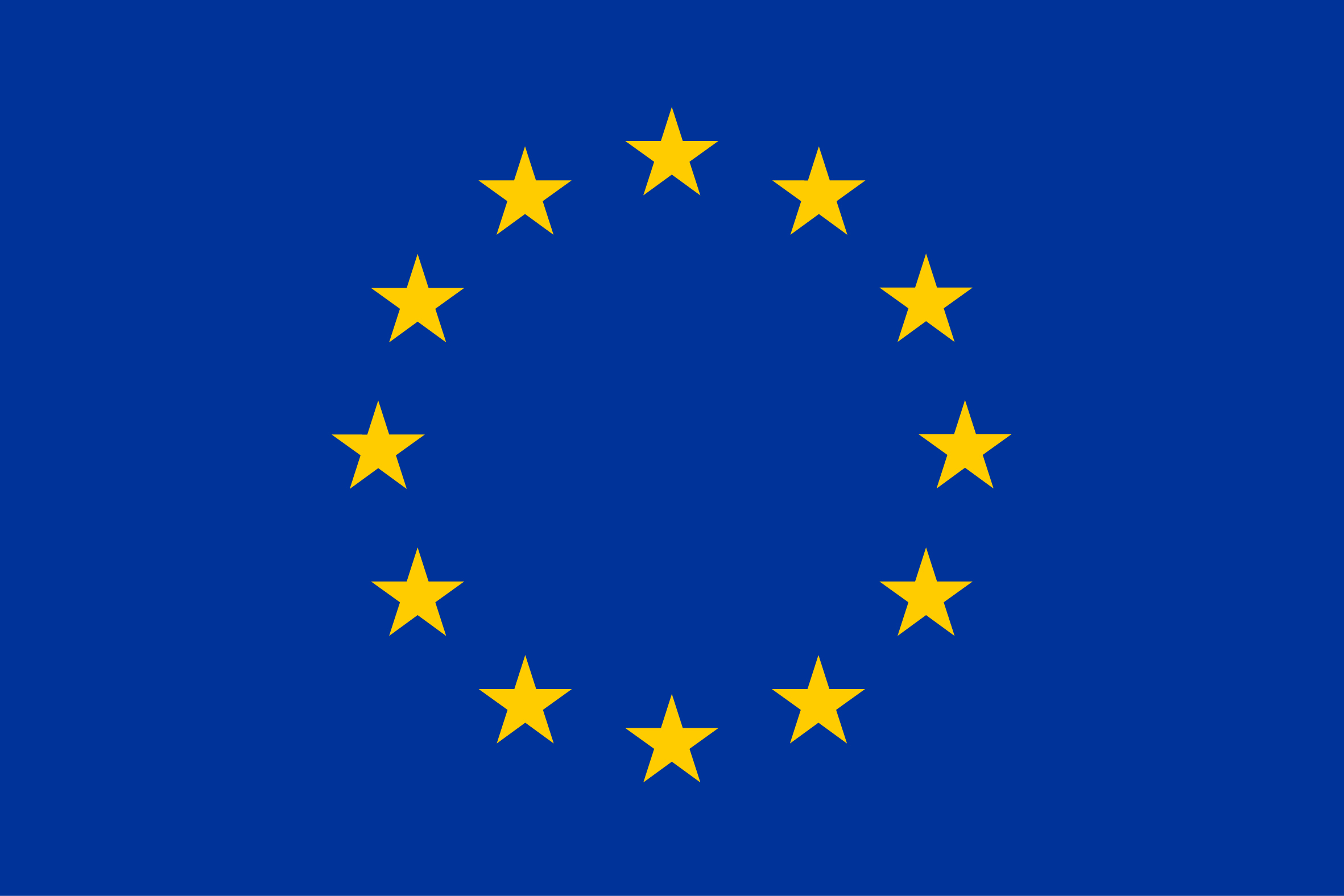 DO YOU WANT TO KNOW MORE?
KEEP UP TO DATE WITH OUR NEWS
Do you have any questions about Barça Universitas?
Startup
Research Center
Corporate
PLEASE COMPLETE THE FIELDS:
PLEASE COMPLETE THE FIELDS:
PLEASE COMPLETE THE FIELDS:
The Form has been sent successfully.
PLEASE COMPLETE THE FIELDS:
PLEASE COMPLETE THE FIELDS:
PLEASE COMPLETE THE FIELDS:
The Form has been sent successfully.
PLEASE COMPLETE THE FIELDS:
PLEASE COMPLETE THE FIELDS:
PLEASE COMPLETE THE FIELDS:
The Form has been sent successfully.